Party Hire - High Tea - Catering
Who is Elsie-May?
"She" is actually four people. On my mother's side of the family, Nana Elsie Nyles Thomas. May is the middle name of Aunties on both my mother's and father's side of the family, and the middle name of my favourite sister. Okay, so there's only one sister but she's still my favourite ♥


Party Hire - High Tea - Catering

about us & our services
All Occasions has provided us with the opportunity to combine our love of collecting all things "sparkly" with our extensive experience in organising events and catering.
In the late 1970's, a first pay-day visit to the D.I.C. department store resulted in the purchase of "Mother" - a trio set, followed by many other purchases from DIC and Chandler House. We now have an extensive range of beautiful fine china, silverware, crystal and cut glass pieces, and many other items available for hire.
Elsie-May High Tea is our full service, mobile catering service - ideal for celebrating a special occasion in the privacy and comfort of your own home or at a private venue. Through local contacts we can assist you to access a wide range of convenient and reasonably priced venues for all sizes and types of events. Other flexible catering options are available for morning and afternoon teas and our desert tables are very popular for weddings, 21sts and other celebrations.
You're welcome to contact us by phone or complete our online inquiry form. We look forward to helping you celebrate your next special occasion.
Beverly and Shane TaylorAll Occasions Ltd Food Registation #HMC001771/1
Party Hire - High Tea - Catering

Support Local
A locally owned and operated family business. Based in Hamilton, we also service the Waikato region. Contact us online or by phone for all your hire needs.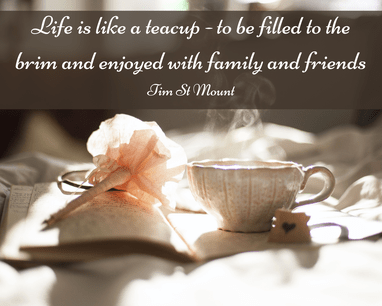 Our Values
We're committed to providing a personalised and flexible service - helping you to create awesome memories. We actively support other NZ and locally owned businesses.